Welcome to Austin County
Bellville, Sealy, New Ulm, Cat Spring, Kenney

Bellville is conveniently located just a short jaunt from the Houston metropolitan area, and an easy drive from Austin, San Antonio, and College Station. Our historic downtown square is surrounded by unique shops that are sure to satisfy any shopper's curiosity. And scattered around town...more of the same, as well as historic buildings & homes. We invite you to spend the day with us and enjoy the charm of our friendly small Texas town.

If you want to fully experience life in the country, but still be close to city amenities, in Bellville you can find historic homes for sale, as well as a variety of homes in "traditional neighborhoods" with beautiful trees and friendly neighbors. Large & small acreage is available in the area for building your permanent, weekend or retirement home, and/or for ranching or farming. Stop by for a visit and discover what we have to offer.

​​​​​​​Sealy is the economic hub of Austin County and the largest city in Austin County. Our prime location allows quick access to major metropolitan areas and key transportation corridors while providing a relaxing, semi-rural atmosphere for you and your family.
Local Events

Last Minute Christmas Bazaar
Neon Nights
Party Out Back at the Kenney Store
Kenney Agricultural Hall
12th Annual SEALYBRATION
Bellville Wine-A-Thon
Modern Burlap Market
Austin County Fair
22nd Annual Sealy KC Sports Fest & Casino Night
Kenney Store 9th Annual Crawfish Boil
HoneyBee Jubilee in New Ulm
Bellville Chamber Fiesta Community Celebration
BBQ Cook-Off at the Bellville Golf Recreation Club
164th Annual Cat Spring Agricultural Society June Fest
Millheim Harmonie Verein's Annual Father's Day Barbecue
Sealy KC Music Fest
Austin County Fair Shrimp Boil
Crawfish & Clays – Sporting Clay Shoot in Sealy
Pickin & Grinnin Festival
Small Town Halloween

Little Miss & Mr Contest
Friends of the Bluebonnet Opry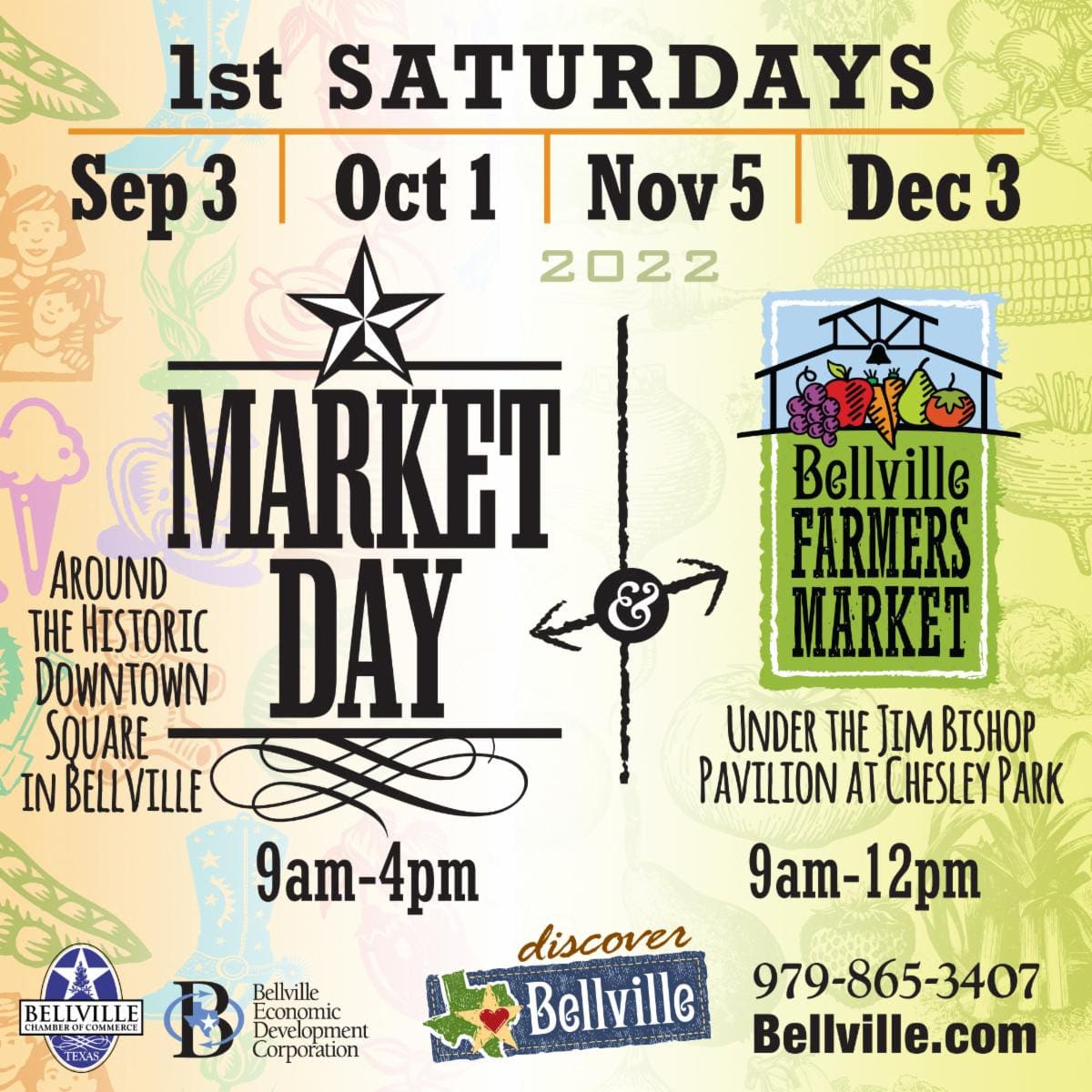 Restaurants

Mexican


Cazadores Mexican Restaurant & Cantina
Cielito Lindo Restaurant II
Los Amigos Mexican Food
Mesquite Mexican Grill
Burgers/Sandwiches


Newman's Bakery
Texas Star Café
Huddle House
Seafood/Steakhouse
​​​​​​​

Miss Bobi's Roadhouse
22 N Holland St
Yani's Steak House
Turnhill's House of BBQ
The Kenney Store
Carol's at Cat Spring
Cross Road Tavern
Winery
​​​​​​​

Ruffus Pleasant
Cast Iron Winery
Yellow Brick Road Winery
Boutiques
Buck Fergeson
Coco & Duckie
Southern Trends
Amy's Unique Boutique
Treasure Crafts
The Flower Shop on Main
Mimi Bella
Bliss on Main
Stockyard Antiques
Michelle's Jewelry
Phenix Knives
The Retreat Boutique & Spa
Bed & Breakfast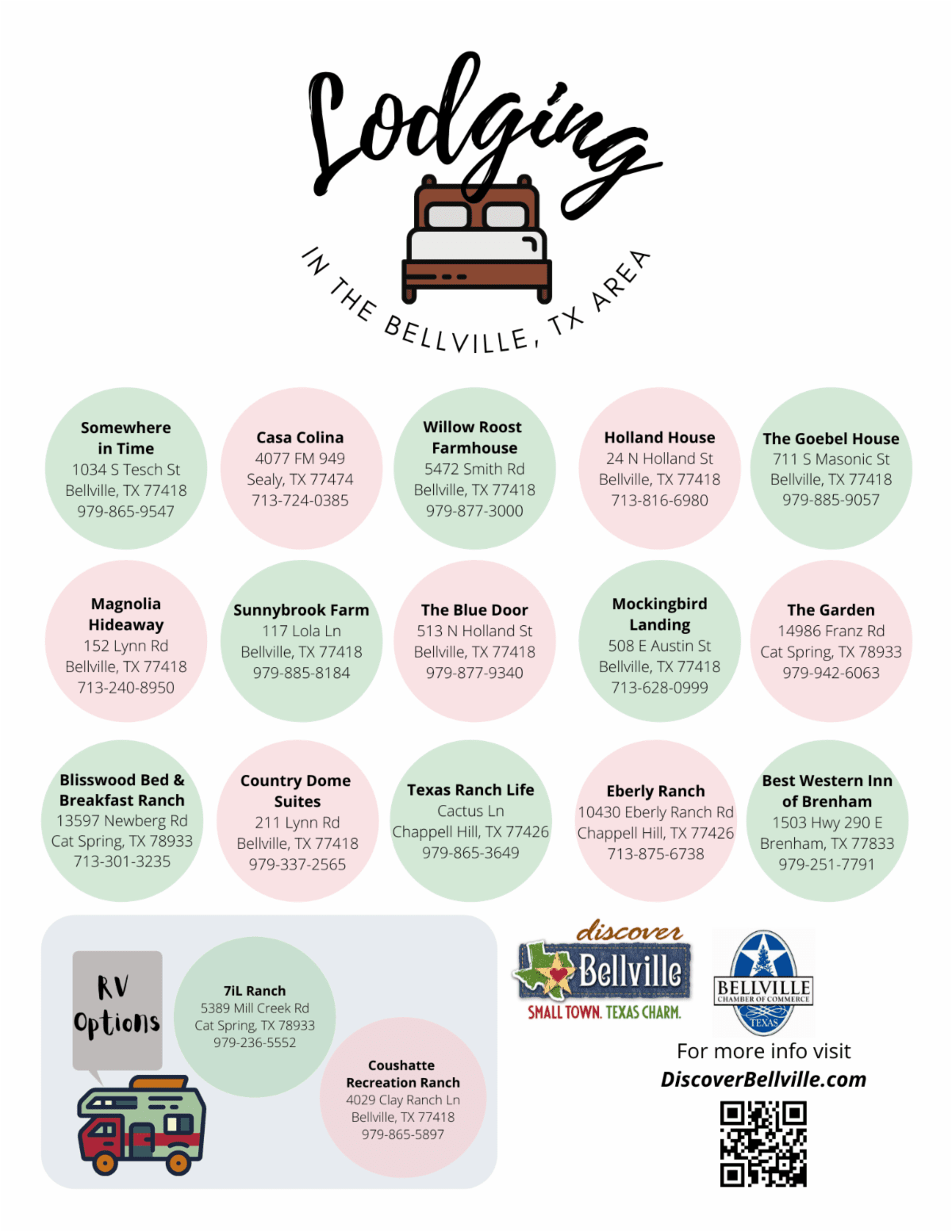 Dove Cottage B&B
Eberly Ranch
Blisswood B&B & Ranch
Sondock Ranch
Star Hill Farms
Premier Estates